November 2019
The arrival of olio nuovo, the new harvest's pungent drips of freshly pressed olive oil, is celebrated all over Tuscany during November. 
The busy oil mills are open for sales and tastings and several villages host food festivals with oil producer stands and food cooking shows.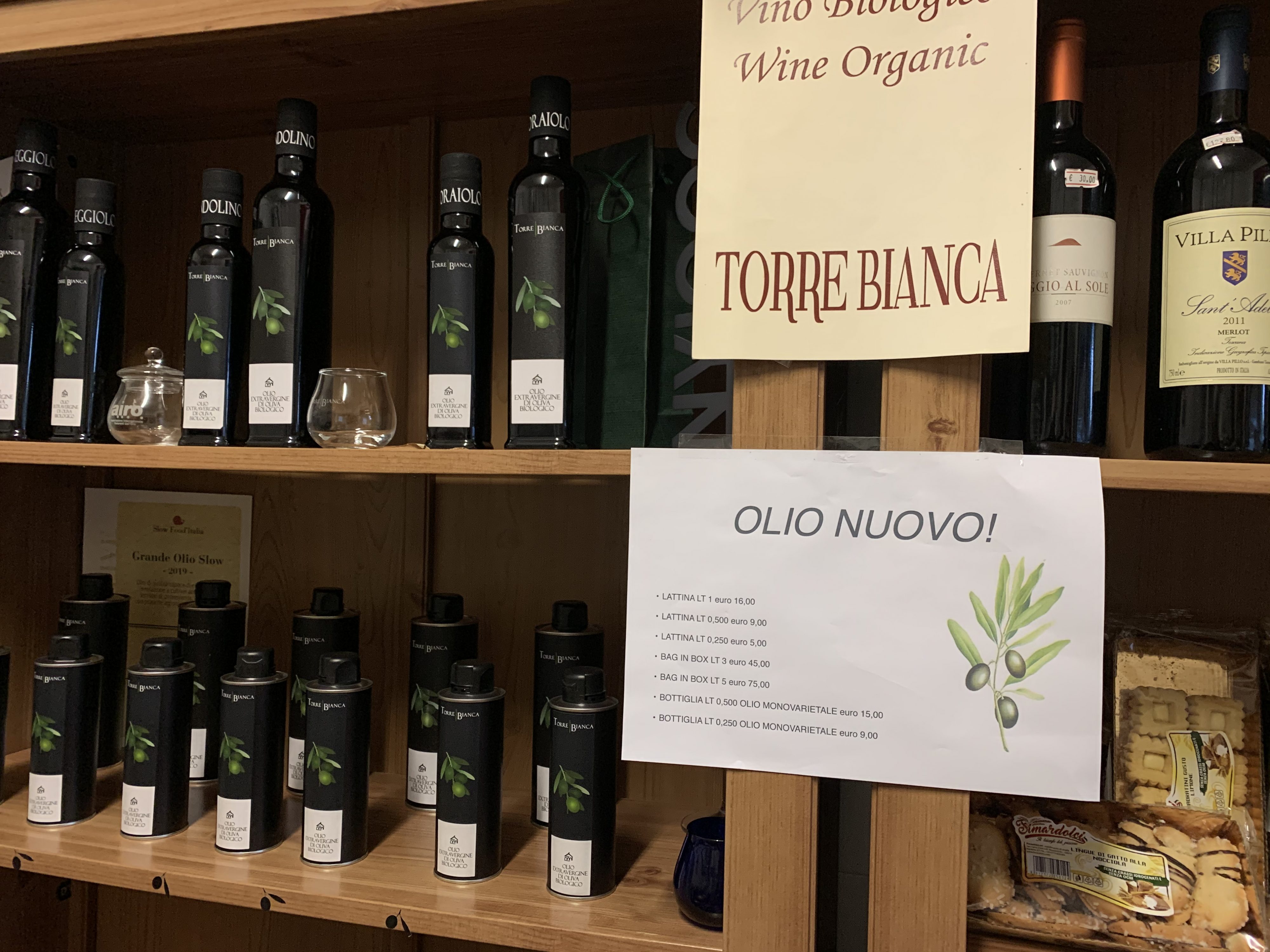 There is a good reason for the celebrations: olive oil is perishable, therefore freshness is crucial when it comes to the good oil. And unlike other oils you might keep in your cupboard, extra virgin olive oil is made from the fruit, not the seed. So it is essentially a freshly pressed juice and does not get better with time as the good wines. 
It should preferably be used within a year of its production while it's still vibrant, even though the expiration date will say two years. And just like Dracula, olive oil is affected by daylight; it should be kept in dark bottles. 
"The colour of the oil is not of importance, that's why professional oil tasters use blue glass cups," says oil producer Filippo Alampi. "It's all about smell and taste."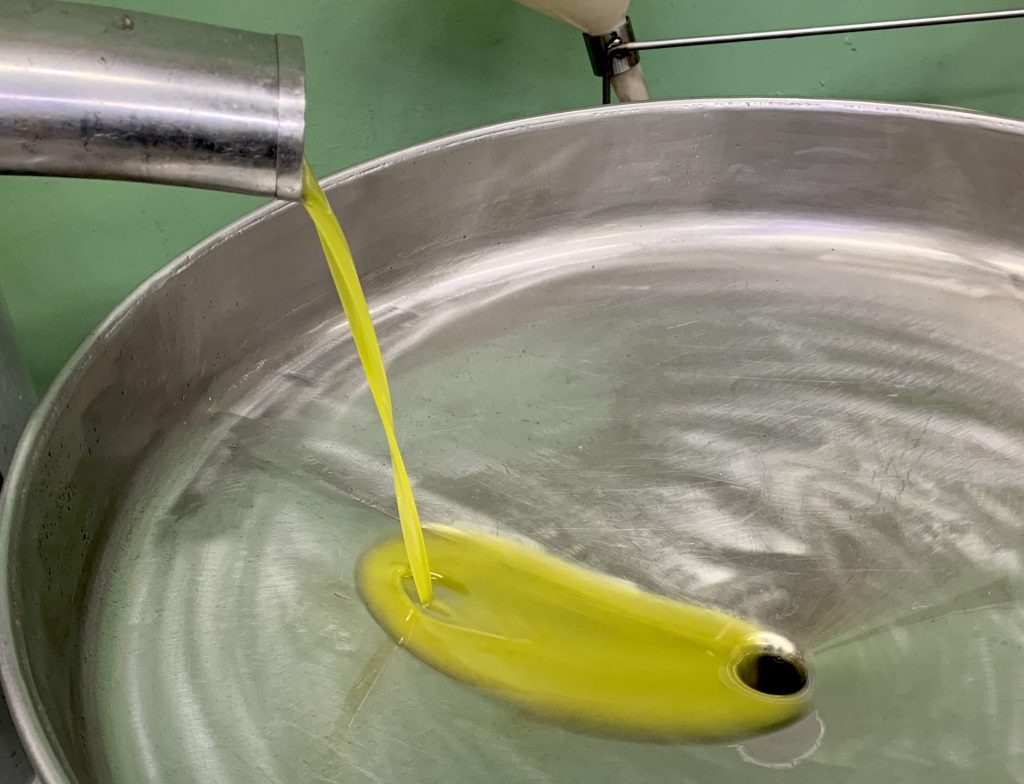 With two 2019 gold awards from the NYIOOC World Olive Oil Competition, the world's most prestigious contest in the field, Filippo Alampi is one Tuscany's premium oil producers who are pushing the limits in the production of olive oil, using and developing new technologies to find ways of enhancing and keeping the freshness and taste in their oils. 
During the harvest, Filippo spends every evening at the frantoio where the daytime olive yield is being milled, overseeing and checking every step. From the moment when the olives are crushed till the oil drips out, the olive paste is not in contact with its three enemies; oxygen, light or heat.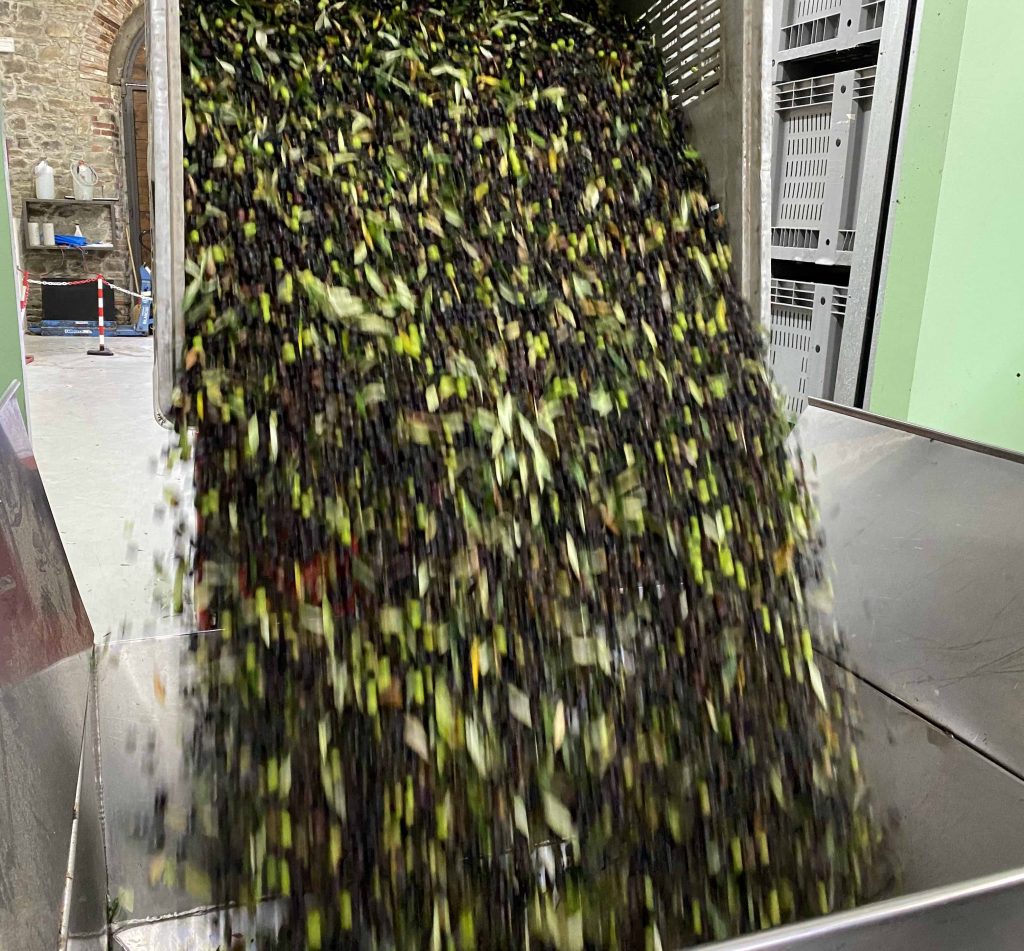 In the recent documentary 'Obsessed with Olive Oil', the filmmaker Fil Bucchino asks olive oil experts if they remember the first time they tasted premium olive oil. 
They all describe it as an unforgettable moment. A pleasant voyage in taste, where fruitiness (always remember that olive oil is a fruit juice), pungency and bitterness are the key factors. When it's good and fresh, you can even feel a slight burn in your throat. 
As the oil gets older, that voyage becomes shorter, slower, or simply stops. It is not that the oil necessarily becomes stale, but it loses its powerful punch.
How is the state of the olive oil in your cupboard? Does it take you on a maiden voyage or just once around the park?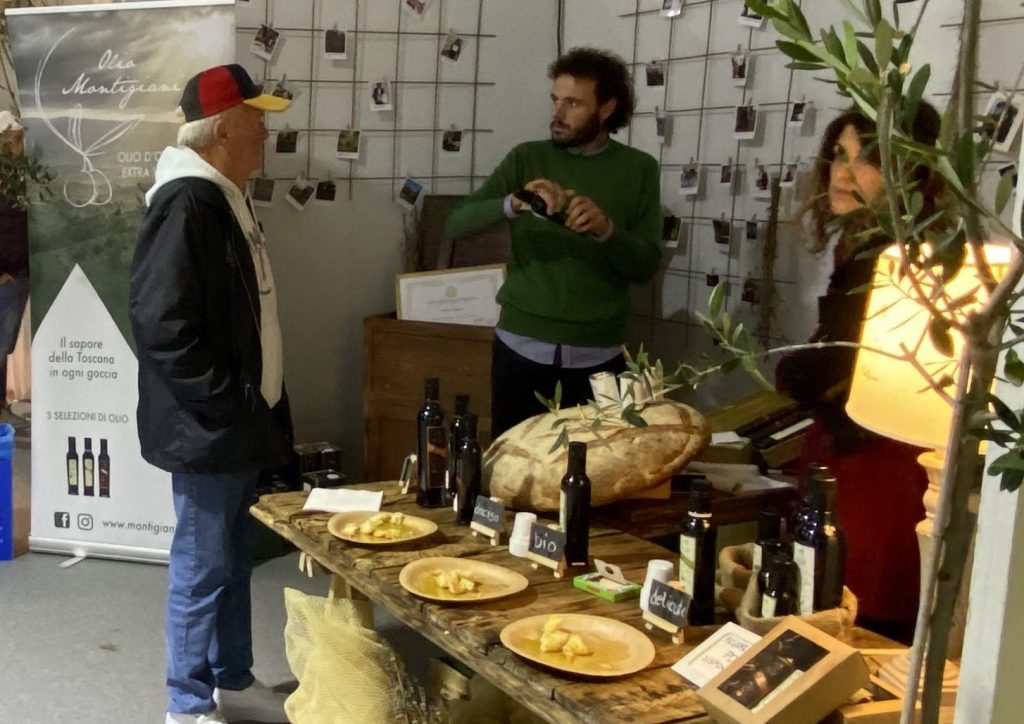 TIPS:
Look for the harvest season ("campagna di raccolta" or just "raccolta" in Italian), not the expiration date when shopping. Keep it cool and dark and when first opened – use it very freely
THREE PREMIUM OIL PRODUCERS IN TUSCANY:
Fattoria Ramerino, Bagno a Ripoli (11 km from Florence)
Torre Bianca, San Casciano in Val di Pesa (30 km south of Florence)
Pruneti, San Polo in Chianti (20 km south of Florence)
Obsessed with olive oil – an award-winning documentary from 2019.
Thanks to Sandro and Fabio for introducing me to the fascinating world of olive oil.